I don't see or hear many people that agree with me on this, but I am fond of winter in Michigan. I love walking in snow, on a sidewalk or in the woods. And I love the few months of breathability between fall and spring allergy seasons.
I even enjoy shoveling (there, I've said it).
Though I realize that I'm in the minority. Most people I know detest winter. However,  regardless of whether  people like or dislike  a northern winter, I think you'll find that hatred for some  seasonal nuisances  is nearly  universal:
Unsafe driving conditions
Finding street parking in the premature darkness.
Scraping ice of a windshield
Since the West Michigan Content Strategy Meetup has been in  existence, the organizers have talked several times about hosting webinars: to allow us exchange ideas about innovative content ideas and best practices, while we avoid ice-slicked roads and pitch-black dinnertime skies.
Next week, it's actually happening and we will be welcoming  branding virtuoso, Dennis Ryan: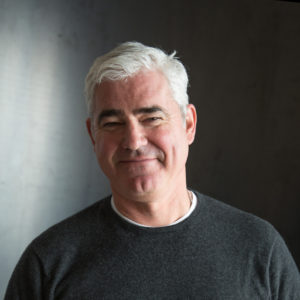 Dennis will be joining us from balmy Minnesota. And you're all invited.
All of you!
Please join us for a live webinar, "Brand Video: Evolving Beyond a Selling Platform" where will all have the opportunity to learn about the importance of video in your branding-messaging mix.
This is a free event, no registration is required. You can join  the live stream at the YouTube page at  the appropriate time. Please see event details summary below:
Title: 

Brand Video: Evolving from a Sales to a Learning

 

Platform

Date: 12/13/201

Time: 12:00-12:35 (EDT)

Location: YouTube Live Event

This is a free event

No registration is required

Event will be available for later playback
Hunker down and tune in from  the warmth of your office, your home, or your favorite cardio machine at the gym. Please feel free to share the event details with your friends and colleagues.
Also,  consider joining our Meetup. We're West Michigan-based, but have members from many far-away places. All are welcome.